Professional development
This page features meetings, workshops, webinars and other events aimed at providing professional development for creative spaces.
If you know of any professional development opportunities, please contact Kate Hiatt, Creative Spaces Advisor, Arts Access Aotearoa (E: kate.hiatt@artsaccess.org.nz T: 04 802 4349) with the details.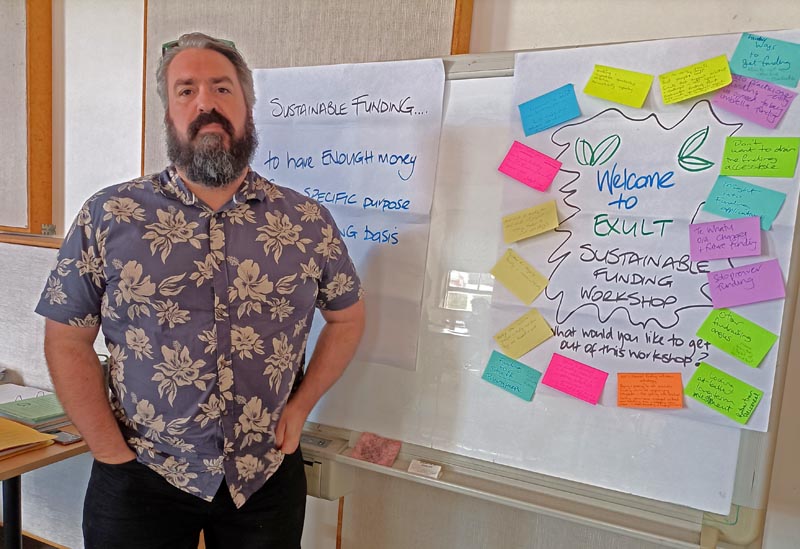 SUSTAINABLE FUNDING WORKSHOP: Neil Wallace, Creative Spaces Funding Advisor, Arts Access Aotearoa, attends an Exult sustainable funding workshop, facilitated by Megan Thorn.