News
Creative Spaces Network
"I see everyone here as my family and very much miss them if I don't come often enough. I feel welcomed and safe, with no judgements on how I feel, look, or what I do," says artist and relief tutor Joke Bale in the recent publication Rā Whānau ki a King Street Artworks: Celebrating 25 years.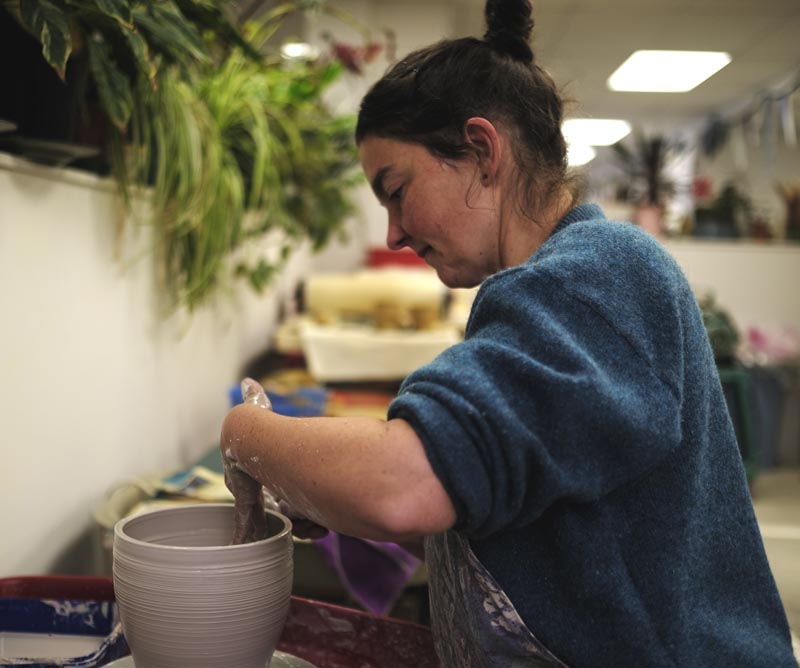 Profiling 25 artists and five staff, the booklet looks back over the creative space's 25 years; its community outreach programme; Ngā Toi Māori – Māori art; its weekly Women's Day programme; and its pottery.
"I'll always remember trying out the pottery wheel for the first time," Joke recalls. "I was so nervous but with guidance from a tutor, I slowly got into it, and I have never looked back: I love it so much."
The Masterton creative space's purpose is to "provide a safe and inclusive community in which individuals can maintain or regain their mental wellness through creative expression".
A nod to its 1997 origins
In June 1997, King Street Artworks opened its doors in its King Street location and relocated to Queen Street in 2012 but kept the name as a nod to its origins.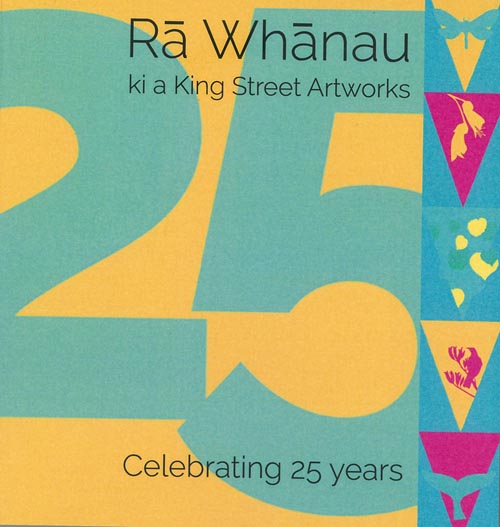 As well as many different artforms on offer, King Street Artworks has a choir and cooking classes. There are also many different excursions into the community.
Coordinator Ian Chapman, a founding staff member, says the King Street artists are "amazing."
"They inspire me, make me laugh, and challenge me. They are the reason I have stayed here for a quarter of a century, and the reason I look back and ask, '25 years? Really? Where the heck did it go?'"
Studio manager and artist Linda Tilyard talks about the "magic" of King Street Artworks. "Here, there is no 'other', no labels, no judgements: we are all artists. I have been thankful every day of my 23 years with this extraordinary place. My wish in life would be that our 'recipe for success' could go viral and the world become a healthier place."
Tikanga Māori used in daily activities
Jenny Katene-Morgan, Kaiwhakaako Mahi Toi Māori – Māori Art Tutor, says that mahi toi Māori at King Street Artworks has come a long way over the 25 years. "Health and wellbeing through participation in wānanga continues to benefit artists ...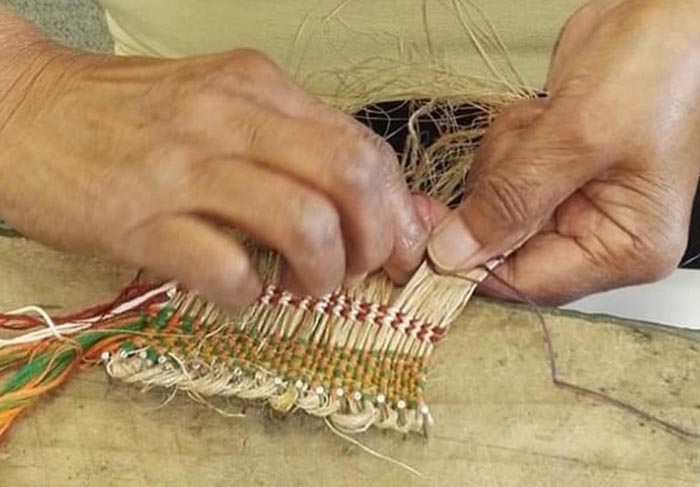 "Tikanga Māori is now used in daily activities and events in our workshop. With culture comes language, and we provide weekly Te Reo Māori lessons. Signs and labels for different areas and tools in our workshop are in Te Reo Māori and English, which helps artists become familiar with the language and to use it confidently."
Many King Street artists comment on the value of the creative space in their lives, including the supportive tutors, the friendships they have made, and the variety of artforms and materials available.
"To me, KSA is a place of great importance for the public ... A positive, inviting environment, where there is no judgement. I come almost every day, and a real high was when I sold my first painting here in the Gallery, just a few weeks ago." – artist Ethan Eade
"King Street – an amazing place with amazing people. I feel huge aroha from the tutors; I know I can ask anything and can always learn new things." – artist Erin Kavanagh-Hall
"King Street means so much to me: the whānau, friendship, creativity, art . . . it's fun." - artist Vanessa Maxwell
"I express myself here. I decompress. I am inspired by the amazing artists from all around the world." – artist Crystal McFie
"I really miss it on the days I'm not here. People are friendly, the tutors can help you a lot, and there's freedom to do your own thing." – artist Fernanda Parodi Costa
"I keep coming back because I love sitting and working at a table surrounded by amazing people, with creativity and enthusiasm abounding. I always come away feeling so much more fulfilled than when I arrived." – artist Martha Pascoe
"There is always more to learn. That's why I come to King Street. It's an easy, relaxed place to be, like a really good family. Every day is so lovely." – artist Faye Portman
"I used to say, 'I can't do this', and tutors would say, 'yes you can'." – artist Amiria Wickham
As Ian Chapman says: "Consider what the mental health of Aotearoa New Zealand would be like if a King Street Artworks existed in every town."