Blog
Creative Spaces Network
In a world where the pressures of modern life often overshadow our need for creative expression and self-discovery, organisations like Toi Ora Live Art Trust provide beacons of hope.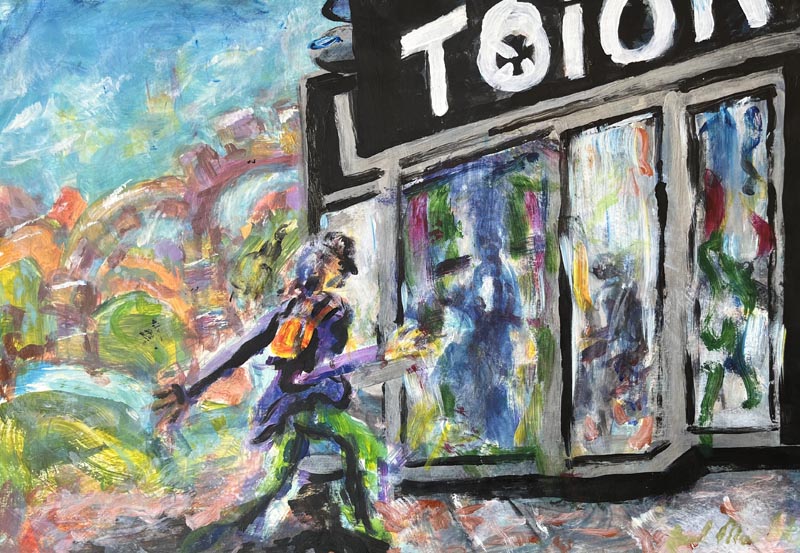 Through the generous support of Manatū Taonga Ministry of Culture and Heritage, Toi Ora has been able to expand its reach, adding nine additional classes to its already comprehensive visual and performing arts programme. These additional classes, particularly those offered later in the day, have been popular for people working.
Like the Toi Ora artist commenting below, many of our artists find a sense of belonging at Toi Ora – a place where differences are celebrated and a person's self-worth is uplifted.
"Diagnosed with a lifelong debilitating illness, I was introduced to painting, which was suggested as a source solace. I did a lot of soul-searching, including counselling, after some seriously challenging times. Attending some other art classes left me feeling quite disillusioned. There was so much competition, and it left me feeling that my art was no good. Coming to Toi Ora, I experienced a whole different side of making art. At Toi Ora, it's not only the tutors who are supportive and encouraging, it's talking to all the artists that makes me feel I belong."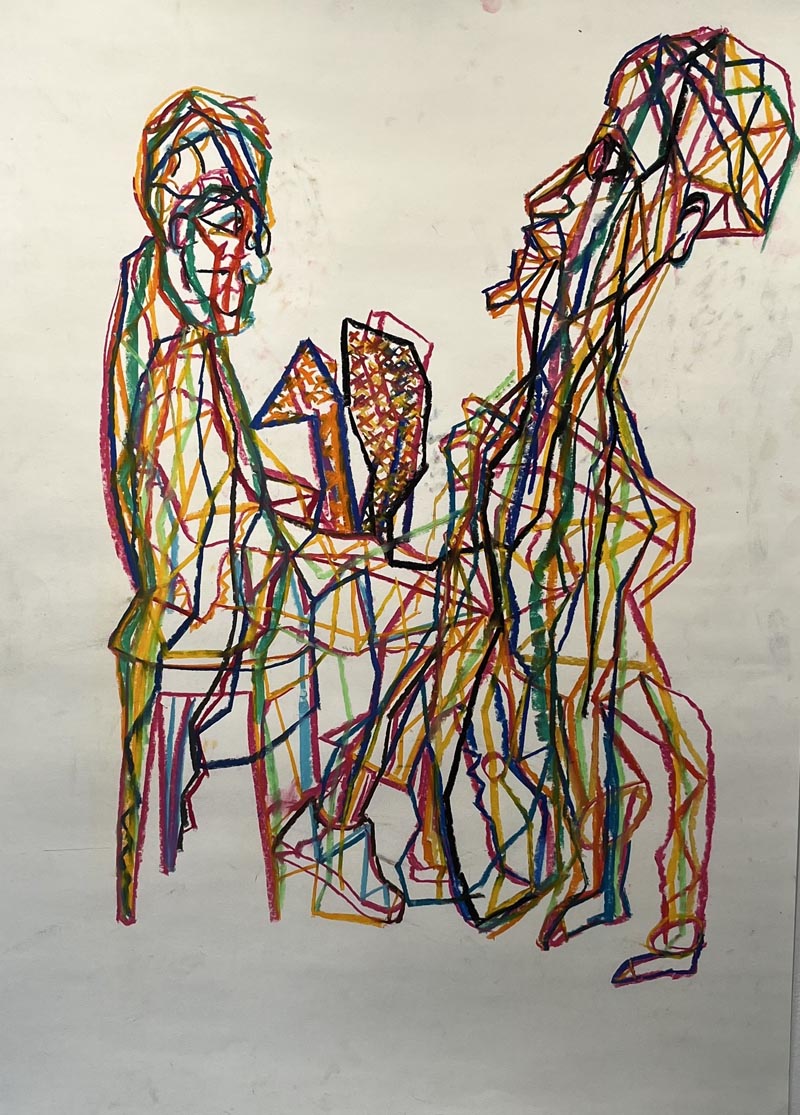 At Toi Ora, this artist realised that "my paintings don't need to be perfect to be good and I have been able to incorporate this concept into the rest of my life".
For another Toi Ora artist, the validation received from the artwork's ability to resonate with others was both humbling and empowering.
Creative expression is part of our human condition: it empowers, brings purpose, joy and improved self-esteem. When one in five people in Auckland are experiencing mental distress, it is tremendously powerful that a staggering 90.7% of participants feel that their participation at Toi Ora gives them purpose.
One of the most remarkable aspects of Toi Ora is the diversity of artistic expression that flourishes within its walls. The art produced here is far from homogenous, reflecting the unique and individualised journeys that participants embark on. There is no right or wrong way to approach art and each journey encourages the participant to create art that resonates with their true selves.
Art a catalyst for change
Engaging in the arts, whether as a creator or an observer, can lead to profound changes in brain function. It's not only a visual experience; art awakens the senses, sparks curiosity and poses profound questions. When we immerse ourselves in art, we engage both our emotions and intellect, prompting our brains to create new neural pathways.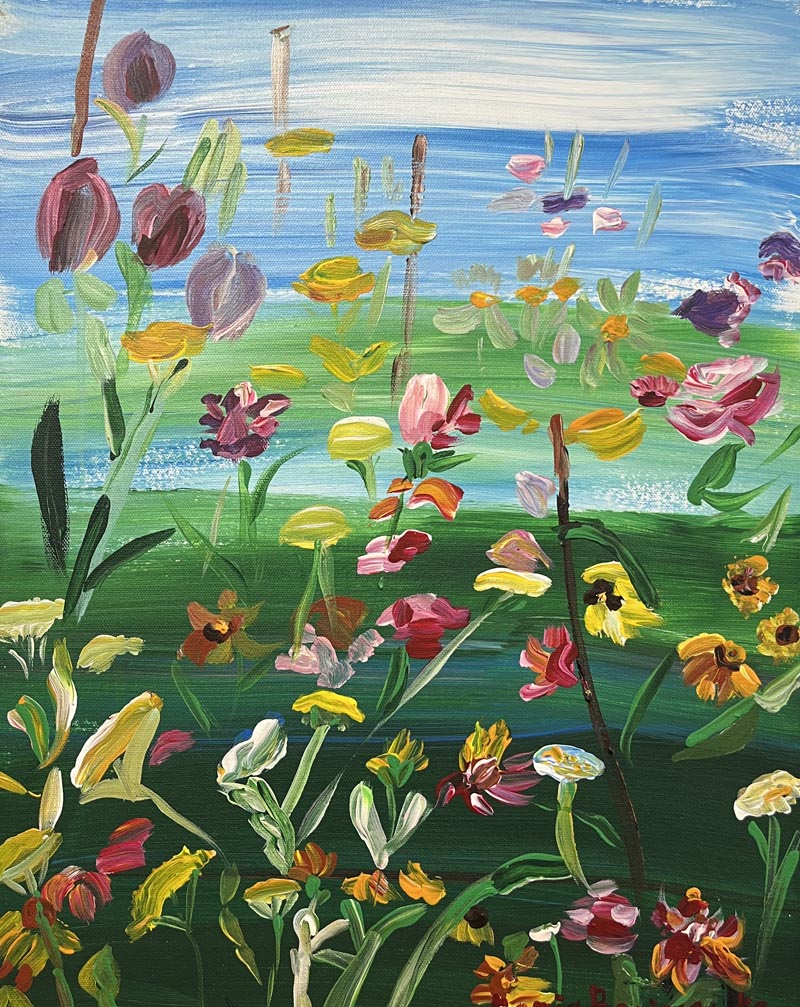 Engaging in art activates the brain's reward system. It elicits feelings of curiosity and awe; pleasure and satisfaction in art created; and helps build resilience when things don't turn out as expected.
The creative process is a journey that has positive lasting impact on our wellbeing. Art moves the observer, asks questions, and stirs curiosity in ways that few other experiences can replicate.
Art is not confined to a canvas or a studio: it is a universal language that can be practised anywhere, by anyone. Yet when practised in a space like Toi Ora, it fosters inclusivity and brings to light a whole new perspective.
At Toi Ora, we are creating this sense of community, fostering a supportive environment, and building empathic connections.
Holistic approach to mental health
Mental health is one of the pressing societal challenges today and it demands a variety of approaches for effective solutions. The creative spaces sector, which includes Toi Ora, offers a comprehensive and transformational approach to mental health support. It complements traditional medical approaches and stands as a powerful solution on its own.
Thanks to the support from Manatū Taonga, Toi Ora has had the opportunity to focus on strategic developments. One of these is building a stronger connection between the growth experienced in our classes and the opportunity to prepare people for employment. This year, we've been fortunate to partner with the Ministry of Social Development, philanthropists and private funders, making possible the initiatives that underscore Toi Ora's commitment to addressing mental health holistically.
Toi Ora offers so much more than participation in the arts and creating "quality" art, Toi Ora's classes are designed to offer participants a transformative process offering a sense of purpose, experiencing joy, and building self-esteem.
Susanne Ritzenhoff is the Director of Toi Ora Live Art Trust in Grey Lynn, Auckland. Toi Ora empowers participants to proactively uplift their mental wellbeing through a practical approach to creativity. Professional tutors provide a supportive and inclusive environment in their visual and performing arts classes, promoting personal growth, connection and wellbeing. Learn more at www.toiora.org.nz